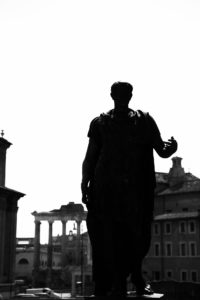 Laws and Case-Law on Italian Dual Citizenship
Law applicable to Italian ancestors (male) from 1865 to  1912. The principle is that if the father naturalizes before the birth of his child, both loose their citizenship. The same principle applies if the father naturalizes before the child is adult (21 years at that time). If the father naturalizes when his child is adult, the latter does not loose the Italian citizenship. See par. 6 and 11 n. 3.
Italian women were generally not able to pass their Italian citizenship, mostly because by marrying a foreigner (in Italy or abroad) they were considered aliens. Only if not married (and the child's father did not pass to him his citizenship), the child was Italian. In this case, if the mother later waived her  Italian citizenship, the child would have lost the Italian citizenship if minor and kept it if adult (21 years and over).  See par.  14 and 7.
Read:  Italian Civil Code par. 1 – 15
Introduction of the principle that the child of an Italian citizen (male; or woman after 1948) born abroad had dual citizenship. Therefore, if the father (or mother after 1948) naturalized but the child was already born,  the latter was an Italian citizen.  See par. 7
Regarding women, originally (from June 13, 1912) they were able to pass their Italian citizenship only if they had a child while unmarried or married with a foreigner without citizenship or whose citizenship did not pass to the child (according to the country law of the father).  See par. 1 . nr 2.
Another principle was that  if a women married a foreigner, she would have lost automatically her citizenship. See par. 10 nr 3.
Read: Law n. 555 of 1912
In April 1975 the Italian Constitutional Court ruled that the latter principle was unconstitutional. After this sentence, women did not lose automatically their Italian citizenship when marrying a foreigner. Soon after, Law nr. 151 of 1975, par. 219, said that  women who lost their Italian citizenship as a consequence of marrying a foreigner, could claim it back by declaring this wish to the authorities (Consulate and town hall officers).
Read: Italian Constitutional Court – sentence nr. 87 of 1975
In January 1983, the Italian Constitution declared unconstitutional the principle that Italian women could not transmit their Italian citizenship (par. 1 of Law nr 555 of 1912).
Read: Italian Constitutional Court – sentence no. 30 of 1983
Soon after the two sentences of the Italian Constitutional Court stated wondering if the above principle could be applied to cases prior, respectively, 1975 (for lost of citizenship because of women marriage) and 1983 (for transmission of citizenship through an Italian mother). The Italian Supreme Court (Corte di Cassazione) sometimes ruled that the new two principles would apply starting January 1, 1948 (date when the Italian Constitution came into force); in other sentences, stated that the principle could be applied further back.  In 2009, the presidents of all sections of the Supreme Court of Cassation meet together and ruled together (United Sections of Cassation) that the two constitutional principles apply also to cases prior to Jan 1, 1948, provided that the case at hand implies the application of an unconstitutional provision (par. 1 nr 1 or par. 10 nr 3), like when the mother lost her citizenship because of a marriage prior of Jan 1, 1948 and her child or grandchild is claiming today her/his Italian citizenship. Refusing the recognition of the Italian citizenship to this child or grandchild would mean apply today a rule (par. 10 nr 3 of law n. 555/1912) that has been ruled unconstitutional by the Constitutional Court. Such a claim may be brought directly from descendant.
Read: Italian Supreme Court – sentence n. 4466 of 2009
In conclusion, Italian authorities (city halls and Consulate) apply the jurisprudence of the Italian Constitutional Court (sentence n. 87/1975 and n. 30/1983) only from January 1, 1948 (date when the Italian Constitution took effect). Instead, since 2009 (see above sentenze n. 4466/2009), the competent Italian Court of Rome goes further back (max till June 1912) and therefore Italian citizenship lost by women from 1912 to 1947 can only be recognized through a trial before the Court of Rome.  
Although this law reviews significantly the citizenship subject, it does not change previous regulations on citizenship of Italian migrants. However, the prevision of dual citizenship (previously stated only for Italian children born abroad) is stated as general principle (children born in Italy or abroad). See par. 11.
Read:  Law n. 91 of 1992
Do not waste time surfing the internet to find answers for your case. Call us (800) 205-9142 or email to info@mylawyerinitaly.com  the facts of your case and we will give you a quick answer as to whether you qualify for citizenship and how to best proceed with claiming it. 
There is no charge for first consultation. 
Read more  about 1948 case or other cases in which you can move through the Court.
Back to Italian dual citizenship main page
QUESTIONS?
THERE IS NO CHARGE FOR FIRST CONSULTATION!
Give us a call now at (800) 205-9142 for an immediate answer to your question,
or fill out the form below and we will respond promptly.
MAILING ADDRESS
Studio Legale MLI
44, Lungotevere dei Mellini
Scala Belli Int. 15
00193 Roma, Italy
Phone (U.S. & Canada): +1 (800) 205-9142
Phone (Global): +3906-9294-6085