Italian Citizenship via Court
Italian citizenship through the Court can granted only in certain conditions as per follow:
when a Consulate rejects your Italian citizenship application;
when a Consulate takes over 2 years to define your submitted Italian  citizenship application;
when you are unable to book an appointment with the Consulate, like when the booking system (Prenota Online) shows no available date/time (see the case law about the Italian Consulate of San Francisco  http://www.mylawyerinitaly.com/news/san-francisco-consulate-no-appointment-prenota-online/);
when the waiting time (appointment) to submit your application at the Consulate is unreasonably long, close or more than two years, like it usually happens with the Italian Consulate of Los Angeles;
when in your bloodline the citizenship was transmitted by an Italian woman to her child born before Jan 1, 1948 (so called "1948 rule");
when an Italian woman lost her citizenship because of her marriage to a foreigner (in U.S. this happened before the Cable Act of Sep 1922).
If you are unsure about falling into one of these categories do not hesitate to ask us for a personal free consultation.
The proceeding for your Italian Citizenship through the Court of Rome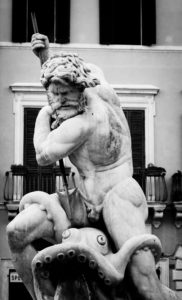 The proceeding starts when the writ of summons is filed at the Civil Courthouse of Rome. You are the plaintiff and the defendant is the Italian Ministry of the Interior. The Court sets by decree the date of the hearing. Your representative shall serve the writ and the decree to the Ministry of the Interior. The latter shall file a reply before appearing. You do not need to appear. At the hearing the judge hears the case and checks the paperwork. If more paperwork is needed the judge adjourns the hearing; differently closes the hearing and decides the case through an Ordinance.
When one hearing suffices, Italian citizenship through the Court may be granted in 12-18 months.
The Ordinance shall be served to the Ministry to become final within 30 days, if the latter does not appeal. Once final, the Courthouse will release an executable Ordinance, that shall be served to the Comune where you will be recorded as citizen.
This last step of the process may take another couple of months.
Do not waste time surfing the internet to find answers for your case. Call us (800) 205-9142 or email to info@mylawyerinitaly.com  the facts of your case and we will give you a quick answer as to whether you qualify for citizenship and how to best proceed with claiming it. 
There is no charge for first consultation. 
Read more about laws and case-law on iure sanguinis citizenship or about 1948 case .
QUESTIONS?
THERE IS NO CHARGE FOR FIRST CONSULTATION!
Give us a call now at (800) 205-9142 for an immediate answer to your question,
or fill out the form below and we will respond promptly.
MAILING ADDRESS
Studio Legale MLI
44, Lungotevere dei Mellini
Scala Belli Int. 15
00193 Roma, Italy
Phone (U.S. & Canada): +1 (800) 205-9142
Phone (Global): +3906-9294-6085