My Lawyer in Italy main legal services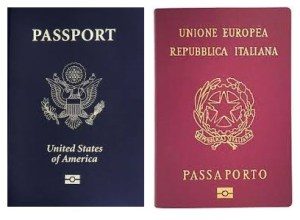 Italian dual citizenship
My Lawyer in Italy specializes in providing legal services in Italy on US/Italian dual citizenship and Italian passport. Your Italian ancestry can help you obtain this dual citizenship which can open the entire European Union to you and your family. We can guide you through the process of becoming a proud citizen of Italy and help you learn about your ancestors at the same time. We advise you on how what it means to become an Italian Citizen (voting, social security, healthcare, education) and a citizen of the European Union. Read more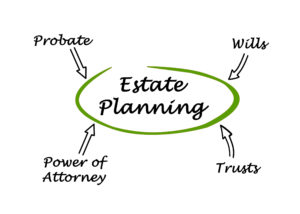 Inheritance of property and other assets in Italy
My Lawyer in Italy also provides legal services in Italy on all aspects of Italian inheritance law. You may have heard stories about family members who died owning property in Italy. Italian law is very specific about who must inherit the property in Italy. If you or a family member was left out of an inheritance we may be able to help you recover. An old family dispute may have illegally left you out of a will. We know Italian different statute limitations and can advise you in you contact us before relevant deadlines. Read more.
Legal services for Italian real estate investment
My Lawyer in Italy also offers a wide range of legal services in Italy in the area of real estate. Examples: legal services connected to purchasing or selling a property in Italy; investing in an Italian business; short term or long term property rental; Italian property and tax law, property tax for dual citizens; and other important property matters. We can help. Read more.
FREE FIRST CONSULTATION
 A

nd when engaged you  pay only as the work progresses!

or fill out the form below: we will reply within 24 hours
MAILING ADDRESS
Studio Legale MLI
44, Lungotevere dei Mellini
Scala Belli Int. 15
00193 Roma, Italy
Phone (U.S. & Canada): +1 (800) 205-9142
Phone (Global): +3906-9294-6085
"I can't express enough how much help Arturo and his team were to my efforts. 

Perhaps the most significant outcome was that I was able to reduce the wait time from literally years to just a few weeks. This was incredible!

Besides the fantastic results, Arturo made the process very easy and guided me along each step of the way taking a lot of the stress out of the application process. Well above and beyond my expectations.

Well worth the investment!"
"Arturo Grasso was immensely helpful in attaining my Italian citizenship. I had a legal tangle that no one else could solve, and he was able to discover the solution in a short time. In addition, he has very excellent communication skills. I would recommend him to anyone who needs assistance dealing with the Italian Consulate."
"Arturo is a result-oriented, motivated, scrupulous, attention to detail manager. His "English" style distinguishes him. His empathy and humanity have made his experience for our company unforgettable."