Legal services for Italian real estate and property investments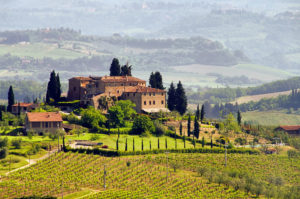 MY LAWYER IN ITALY can help you with associated legal services such as Italian real estate investment and law. For example, if you have an Italian passport or citizenship, you may want to purchase real estate or invest in rental property in Italy. Foreign investors can also buy property in Italy, but the purchase procedure can be complicated.
Our team of professionals are all attorneys with extensive legal experience. We can help with Italian real estate regulations or rental property debt recovery. We understand the Italian law, regulations and culture. Don't let language and bureaucracy be barriers to your dream of owning property in Italy. Let us be your expert legal representative on the ground to streamline the process for you.
Real estate investment in Italy
Italy continues to be a tempting prospect for foreigners dreaming of owning a property in a major Italian city or in the picturesque countryside. We can help you work through the official Italian bureaucracy and paperwork to make your dream a reality.
Buying a property in Italy as a foreigner
If you are not an Italian resident, our professionals can advise and reassure you that every regulation and legality is checked on your behalf during all stages of the property sale (preliminary contract, Land Registry checks, breach of contract, notary deed, and real estate agent fees). We can also act on your behalf to sign deeds, with power of attorney.
Already own property in Italy? Let us help you maximize your profit
For non-residents who already own real estate in Italy, we can assist in leasing out the property and dealing with judicial eviction if a tenant is in arrears with payments. We can also help you sell the property, even when occupied by a tenant.
Land Registry search for ancestral property
If you are of Italian descent, our professionals can help you recover properties left in Italy by your ancestors. We investigate Land Registries and, when necessary, bring claims before courts to recover the property from any non-legitimate occupants.
Read also about the Italian Public Notary role in the deed of sale.
Contact MY LAWYER IN ITALY for more information.
FREE FIRST CONSULTATION
 A

nd when engaged you  pay only as the work progresses!

or fill out the form below: we will reply within 24 hours
MAILING ADDRESS
Studio Legale MLI
44, Lungotevere dei Mellini
Scala Belli Int. 15
00193 Roma, Italy
Phone (U.S. & Canada): +1 (800) 205-9142
Phone (Global): +3906-9294-6085
"I can't express enough how much help Arturo and his team were to my efforts. 

Perhaps the most significant outcome was that I was able to reduce the wait time from literally years to just a few weeks. This was incredible!

Besides the fantastic results, Arturo made the process very easy and guided me along each step of the way taking a lot of the stress out of the application process. Well above and beyond my expectations.

Well worth the investment!"
"Arturo Grasso was immensely helpful in attaining my Italian citizenship. I had a legal tangle that no one else could solve, and he was able to discover the solution in a short time. In addition, he has very excellent communication skills. I would recommend him to anyone who needs assistance dealing with the Italian Consulate."
"Arturo is a result-oriented, motivated, scrupulous, attention to detail manager. His "English" style distinguishes him. His empathy and humanity have made his experience for our company unforgettable."