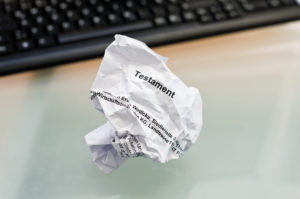 Under Italian law, there are very few instances in which children can be excluded from their inheritance.
Rightful heirs can only be disinherited for serious acts against a parent, such as homicide or attempted homicide, falsifying a criminal accusation against them, falsifying their will, or using violence or the threat of violence to force them to change their will.
A simple falling out with a parent or a lack of interest in their well-being are not legal justifications for the exclusion of a child from receiving their portion of the estate.
All of this is covered under the Italian legal principle of "forced heirship". "Forced heirs" are immediate family members who, by law, must receive a minimum share of the estate. For this reason family relations have less of a bearing on inheritance than they might elsewhere.
Rules of forced heirship can also apply to foreigners who have an Italian will or, in some cases, if the assets are located in Italy. Italian law does defer to the legislation of the testator's nationality. However, if that nation deems property or assets bought in Italy to be ruled by Italian succession laws, then minimum shares are applicable even to the foreigner. In other words, disinheritance would not be an option for them (as far as Italian assets were concerned).
<span "="">In recent years discretionary trust funds have been used to protect patrimonial inheritance. These trusts are set up by "trustees" with the purpose of distributing assets based on predetermined conditions and time frames. With a discretionary trust, the trustee names the beneficiaries, assigning benefits and deciding how much should be distributed. Due to the protection and flexibility they provide, trusts have been widely used in Italy as an alternative to a will.
However, forced heirship may also come into play here as well. If existing assets are not enough to cover the minimum shares required by law, the entitled heirs may take legal action against the trust. In doing so, the plaintiffs would seek to recuperate whatever is missing from the minimum shares with assets from the fund.