US-Italian dual citizenship and passports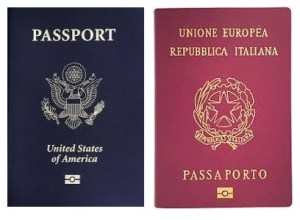 MY LAWYER IN ITALY® will help you connect to your Italian heritage in a way that benefits you and your family by gaining your Italian dual citizenship. If you have an Italian ancestor, you can explore your Italian genealogy and fulfill your aspirations to benefit from an Italian passport or Italian dual citizenship.
The benefits of gaining an Italian passport
Your Italian passport is a highly sought-after document that lets you enjoy ease of travel, study, working and living in Italy and across the European Union. Having your Italian passport also allows you to invest in real estate and purchase property in Italy. You could also explore Italy's affordable lifestyle and healthcare when planning your future.
How to get an Italian passport
Italian dual citizenship is the first step to securing your Italian passport. The application process can be complex and confusing. Dealing with your nearest Consulate or City Hall in boroughs in Italy is very time-consuming – so is searching for information online.
MY LAWYER IN ITALY® team of highly experienced professionals knows how to fast-track the process and can help you cut through the Italian bureaucracy. Our experts are ready to hear your story, guide you with expert advice, and streamline your application. You will have a dedicated, experienced legal professional handling your individual case. You will speak directly to an attorney.
How long is the application process?
There are three different routes for your Italian dual citizenship application. Each one can be time-consuming. Let MY LAWYER IN ITALY® help you decide the best way for your case to proceed. The Italian citizenship application can also take months – and longer if you face questions from the Italian authorities or do not include the right paperwork with your application. There can even be delays if there is a typing or spelling error causing a discrepancy between your original documents and the official Italian records.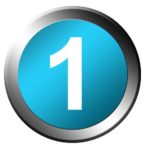 Italian Consulate
This is the standard route when you are residing outside of Italy: you shall submit your paperwork to the Italian Consulate closest to your City. You may face several booking issues, like not finding an appointment available in the next two years, or feeling frustrated in understanding Consulate's requirements to apply, as each Consulate has its own forms and practices. Wait time is one to several years.  
If you qualify for dual citizenship through bloodline, you may apply in most city halls in Italy. For this, you must establish residency in Italy. There are many forms to complete and procedures to follow. You must be able to document your bloodline. Wait time is 6 months to 1 year. Read how we can be your partner and guide for obtaining citizenship in this way.

File to the Court of Rome is not a standard route, and is available only in some circumstances (like long wait time to obtain appointment at Consulate). You do not have to be in Italy and can be represented by our attorneys. We can advise you on ways to proceed if your case meets the requirements for filing to the Court of Rome. Wait time is 16 to 24 months. Read about circumstances and how we will represent you in Court.
WHAT SERVICES WE PROVIDE TO FACILITATE YOUR PROCESS
Genealogy search in Italy
If you don't have your Italian ancestry details, our professionals can help you trace your Italian genealogy to gather information.
Italian certificates
There are almost 8,000 administration areas (or Comunes) in Italy. We will help you find valuable Italian certificates essential for your Italian citizenship and passport applications. We can locate and request birth and marriage certificates and complete the specific form ("estratto") to apply for Italian dual citizenship setting a solid foundation for your Italian passport application.
US naturalization certificates
We can help you find certificates for your Italian ancestors and search the US Department of Homeland Security and US National Archives to find out if your Italian ancestor was ever naturalized.
Gathering US paperwork
We can help you find documents that might be in the US. We can also request records on your behalf.
Document translation and certification of accuracy 
We can help you gather US and Italian certificates and legalize them as required by the Italian State. We also provide translation of foreign certificates into Italian, and certification of its accuracy by an Italian Court.
Submit your application in Italy
We can help you submit your application directly to the Italian administrative district (Comune) where your Italian ancestor was born, or to the area of your choice. One of our professionals will be dedicated to your case and will be at your side throughout the whole application process. Read more about the Italian Dual Citizenship Application and Italy Experience service. 
Representation to Courts in Italy
We can represent you in Court to process your Italian citizenship application, including affirming your claim for citizenship through the 1948 Rule. 
Helping you with every step of the Italian passport process
We can tell you exactly what's involved and the documents you will need, including the required Italian certificates. We can also act on your behalf, in procuring the paperwork, and represent you before the Court of Rome.
Other services 
We can help you with the A.I.R.E. registration (Italian Registry of Residents Abroad), register your vital family records in Italy (example: births or marriages that occurred in the US), provide legal research and reports on specific citizenship cases.
FREE FIRST CONSULTATION
 A

nd when engaged you  pay only as the work progresses!
or fill out the form below and we will reply within 24 hours
MAILING ADDRESS
Studio Legale MLI
44, Lungotevere dei Mellini
Scala Belli Int. 15
00193 Roma, Italy
Phone (U.S. & Canada): +1 (800) 205-9142
Phone  (Global): +3906-9294-6085
info@mylawyerinitaly.com