Italian dual citizenship can be claimed by most U.S. (and other non-Italian) citizens with Italian-born ancestors. This is referred to as Citizenship Jure Sanguinis. Since 1992, Italy has allowed those of Italian descent to lawfully obtain dual citizenship by proving their Italian ancestry through local Italian consulates in the United States, Italian comunes (city halls), or before the Courts of Italy. The acquisition of Italian citizenship does require to renounce their current citizenship(s); new Italian citizens can hold more than one passport.
MY LAWYER IN ITALY® will help you and your family decide the best route to getting Italian dual citizenship and Italian passport, connecting you to your Italian heritage and opening the doors to life in Italy and Europe.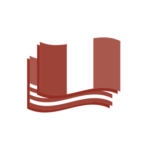 How to get
Italian dual citizenship
There are three different routes for your Italian dual citizenship application.
Each route can be time-consuming, and the Italian citizenship application itself can take months – longer if you face questions from the Italian authorities or do not include the right paperwork with your application. There can also be delays if there is a typing or spelling error causing a discrepancy between your original documents and official Italian records.
Let MY LAWYER IN ITALY® help you decide the best way to proceed.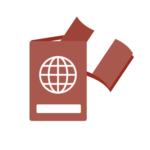 How to get
an Italian passport
Italian dual citizenship is the first step to securing your Italian passport. The application process can be complex and confusing. Dealing with your nearest consulate, or city hall, in Italy is often time-consuming – as is searching for information online.
MY LAWYER IN ITALY®'s team of qualified and experienced professionals knows how to fast-track the process and help you cut through Italian bureaucracy. Our experts are ready to hear your story, guide you with expert advice, and streamline your application. You will have a dedicated, experienced legal professional handling your individual case. You will speak directly to an attorney who can provide the necessary Italian citizenship assistance required to reach your goal.
Applying at a Comune (City Hall) in Italy
If you qualify for dual citizenship through bloodline, you may apply in most city halls in Italy. In order to do this, you must establish residency in Italy. There are many forms to complete and procedures to follow. You must be able to document your bloodline. Wait time is currently 6 months to 1 year.
Applying via the Courts in Italy
Filing to the Courts in Italy for Italian dual citizenship is not a standard route, and is available only in some circumstances (when there is a long wait time to get an appointment at Consulate, or if your case falls under the 1948 Rule, for example). We have helped hundreds of clients obtain their Italian dual citizenship and Italian passport this way.
You do not have to be in Italy and can be represented in Court by our attorneys. We will advise you on ways to proceed if your case meets the requirements for filing to the Courts in Italy. Wait time is currently 6 to 24 months.
Find out how we can represent you in Court.
The 1948 Rule
Equality of gender and the right to transmit citizenship
The 1948 Rule, also known as the female line rule, enables children born to an Italian mother prior to 1948 to claim Italian dual citizenship before the Courts in Italy.
Before the rule came into effect, those claiming Italian citizenship jure sanguinis could only do so through the male line of ancestry. The law governing citizenship, enacted in 1912 (no. 555), did not allow for citizenship to be passed from the mother.
In 1983, the Italian Constitutional Court ruled that this provision of the 1912 law was unconstitutional because of the unequal treatment of men and women at its core. The Court said that the provision should be read as a child can acquire Italian citizenship from either an Italian father or an Italian mother. In the same year a new law was passed, ensuring Italian citizenship rights for women (no. 123/983). The law included a provision which states that a child derives Italian citizenship equally from either parent, putting women's Italian citizenship rights on a par with men's citizenship.
But what about children born to an Italian mother prior to 1983? The law was not retrospective, and this legal dilemma led directly to the 1948 Rule.
Our Work
For our clients
Case assessment/evaluation
The experts at MY LAWYER IN ITALY® will evaluate your case assessing your eligibility for Italian Citizenship. We will guide you from the beginning of your journey, telling you all the documents you will need. We will be in constant communication with you and assist in clearing any of your doubt.
Translation and certification
We can help you gather foreign and Italian certificates and legalize them as required by the Italian state. We also provide translations of foreign certificates into Italian, and certification of their accuracy by an Italian Court. Misspellings and discrepancies in your documents can slow down the entire process. We will check and revise your records and, if needed, find solutions to rectify mistakes in your paperwork.
Application in Italy
We can help you submit your application directly to the Italian administrative district (comune) where your Italian ancestor was born, or to the area of your choice. One of our professionals is assigned to your case and will be at your side throughout the application process, directly and constantly communicating with the Italian authorities from the starting point to the closure of your case.
Courts in Italy
The Attorneys at My Lawyer in Italy are licensed to represent you before any Court in Italy to submit your Italian citizenship application, including affirming your claim for citizenship through the 1948 Rule. We will face the hearing on your behalf without the need for you to actually come to Italy, through briefs, remote or in-person hearings in front of Italian judges.
Other services
At the end of your Italian dual citizenship process, we can help you with A.I.R.E. registration (Italian Registry of Residents Abroad) by communicating with foreign consulates, and Italian authorities. We can also get Italian Codice Fiscale for you and all the other applicants, register your vital family records in Italy and provide legal research and reports on specific citizenship cases.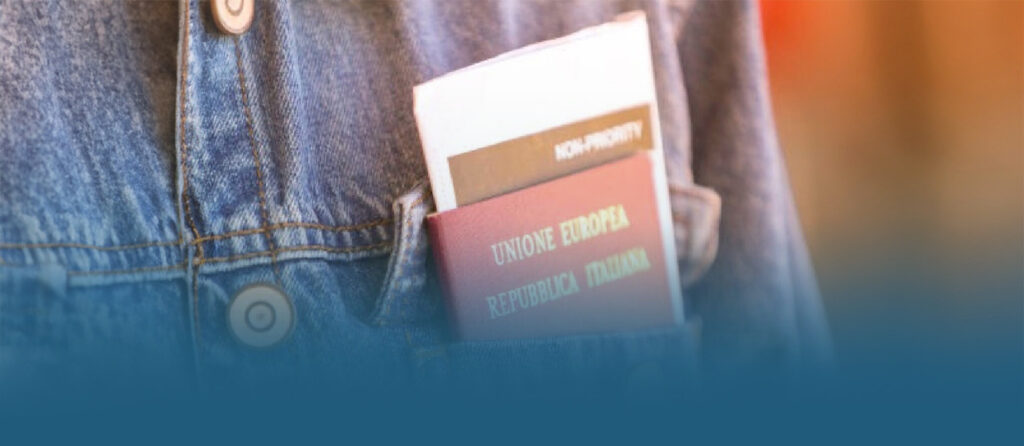 The benefits of an Italian passport
An Italian passport is a highly sought-after identity document that lets you enjoy freedom of movement to live, retire, work, study and travel in Italy and across the European Union (EU).
A legacy for your children and their children
Achieving Italian dual citizenship is a priceless, inter-generational gift. Once you are an Italian dual citizen, barring any extenuating circumstances or new precedents, you will be able to pass your Italian citizenship down to the next generation and so on.
Tax benefits
Dual citizenship does not translate into paying double taxes, i.e. both to the United States and the Italian Government. Italy and the U.S.A. have signed several tax treaties to avoid dual taxation of dual citizens. Learn more about taxation for Italian dual citizens here .
Access to Italian and European healthcare and education
With Italian dual citizenship, you will have access to the Italian public healthcare and public education systems available to all EU citizens. Many services provided by the National and Local Healthcare Service are low-cost or completely free, and often cost significantly less than the same services abroad. Education is also much more reasonably priced for Italian and EU citizens than in other countries outside of Europe.
Mobility
Your Italian passport will give you freedom of movement within the 27 EU nations. Italy has one of the most useful passports in the world, allowing its owners to travel visa-free to more than a hundred countries.
Right to vote
Your Italian dual citizenship will grant you the right to vote in Italian elections. Depending on your residence, you will have the right to vote in local, national, and European elections, if you so wish.
Contact us to see if you are eligible
Latest news